Take Advantage of Swiping Habits with Carousel Posts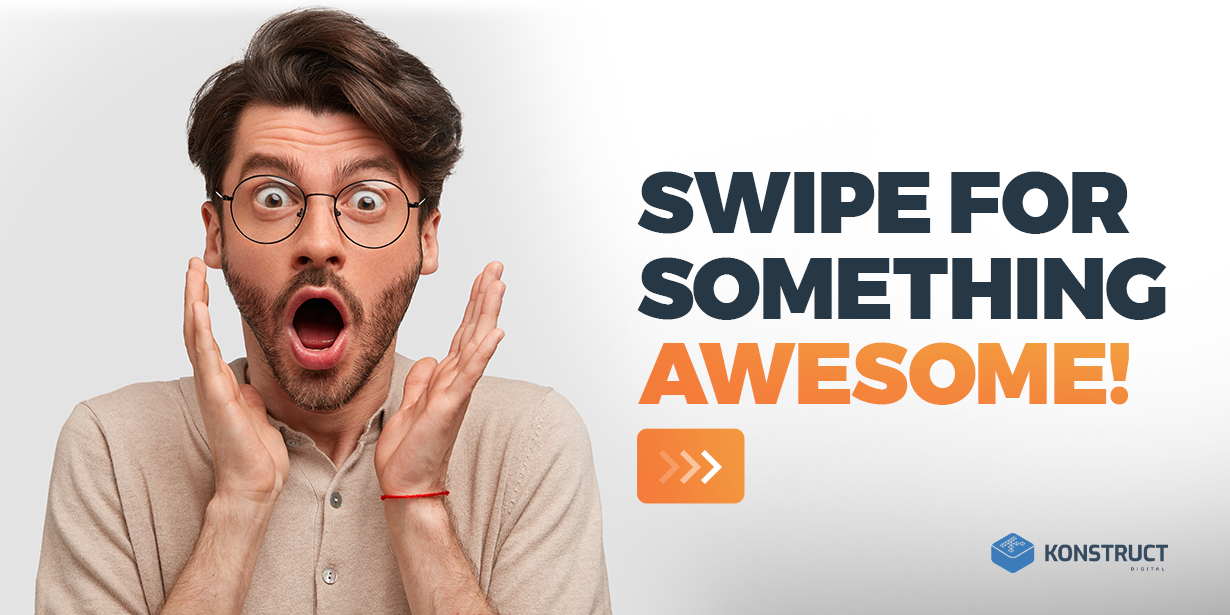 People🧡 to swipe!
Check out these images we posted on Instagram to demonstrate how carousels can be a great way to boost engagement:
The images above provide an example of how you could use carousel posts to satisfy your followers' swiping addiction. (View this post on our Instagram account to get the full effect!).
The same can also be achieved with carousel ads. This is an interactive form of advertising that allows you to showcase multiple photos or videos (aka "cards") with separate links in a single ad.
Both carousel posts and carousel ads create interactive experiences that can give your engagement rates a major boost. For example, carousel ads have 72% higher click-through rates than single image ads! 🤯
Want to experiment with carousels? We recommend using Instagram for your carousel posts and Facebook for your carousel ads to maximize engagement. Twitter recently launched carousel ads as well and we're excited to see these action!
.
.
.
#KonstructDigital #GrowYourBusiness #socialmediamarketingtips #igtips #businessmarketing #instagramcarousel #marketingideas #instabusiness #onlinemarketer #instamarketing #digitalagency #socialmarketing #instagrammarketing #carousel #facebooksads #facebookadvertising #twitterads